I have a standing call out to several people for feature-worthy Mazda's to be featured on Mazda's corporate site, and through Efrain from Shift Communications, I found this awesome 1974 Mazda RX4 Wagon. The car has been modernized with a turbocharged 13B rotary engine, Mazda FC suspension and FD Brakes, and a Ford 8″ rear end. I knew this would be perfect for the site, so I arranged to get the car shot as soon as possible. We ended up shooting at one of my steadfast locations in San Pedro, CA, and exchanged stories of watercooled Volkswagens during the shoot. Overall, the shoot went out quite smoothly.
Looking at the profile of this car, it's hard not to fall in love.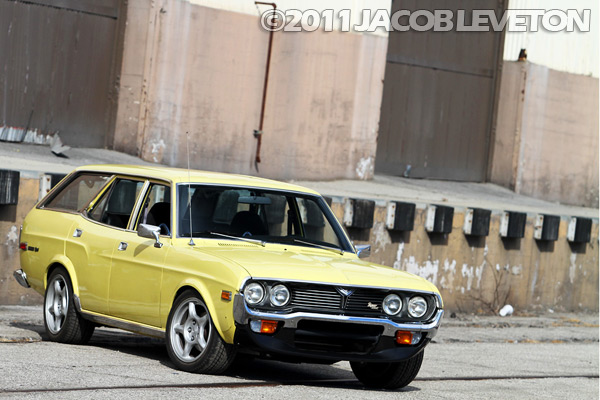 I'm a sucker for a Wagon!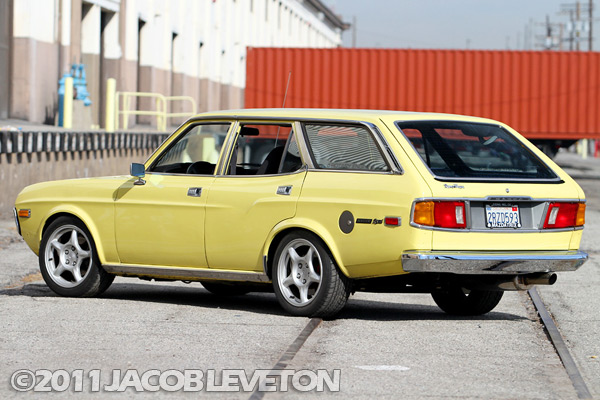 The special 13B that powers this monster. With such a light chassis, this car really moves! The motor has been moved back 9 inches and sits below the rain tray, but this shot of the engine bay shows off the turbo piping and intercooler tucked behind the radiator.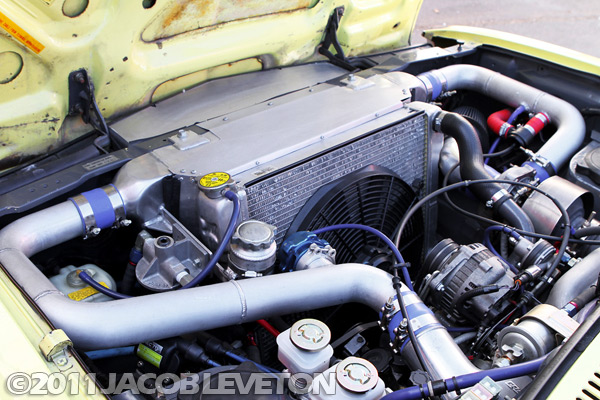 The feature will be up on Mazda's website shortly.