With the drifting season just around the corner, I was looking to shoot a feature on one of the many cars in the area. After a few phone calls, I found out that Atsushi Kuroi's competition car from the D1 Grand Prix series was still in town, being stored at a warehouse locally. I jumped at the chance to shoot this car as it is one of my favorites. I brought my Speedotron strobe setup to get some more experience shooting with the lights on some cars, I'm still getting the hang of it.
I started with your basic front 3/4 profile shot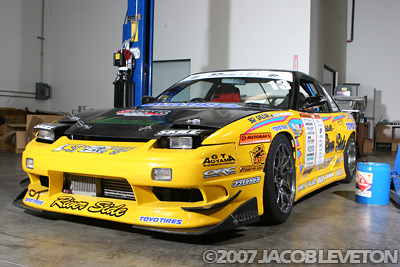 Then I moved around to the front head-on shot. The car looks so menacing from this angle!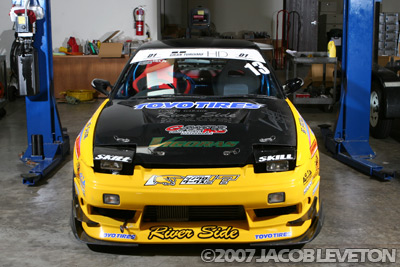 This RB26 engine puts out more than 600 horsepower with the help of Nitrous!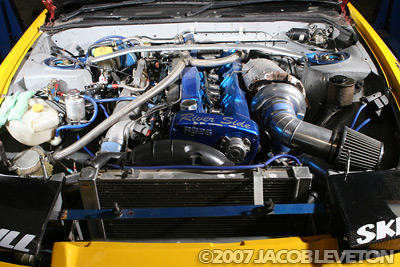 These custom pop-up headlights look awesome in drift!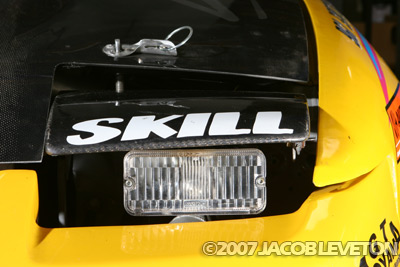 The amount of smoke Kuroi puts out is amazing! Here's a shot of the car in action from the last D1 GP event at Irwindale, CA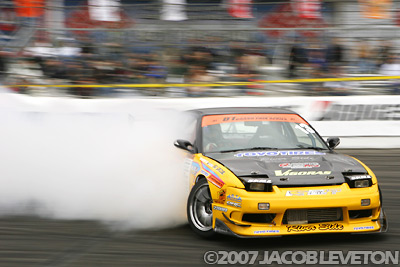 Here's another of Kuroi in tandem with one of the famed Team Orange cars.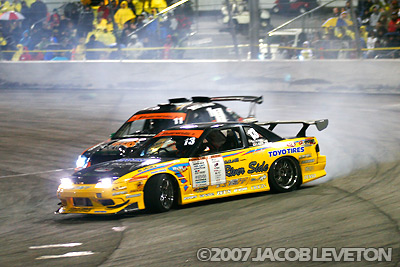 Unfortunately, this feature never found a client. The original publishing magazine went out of business before the feature ran, and no other magazines took up any interest in the car.
Even more unfortunately, Kuroi passed away since this car was shot. R.I.P. to one of my favorite drivers in D1 Grand Prix.