In order to shoot the Chris Rado Hero Card, I had to attend the first Redline Time Attack event of the season at California Speedway in Fontana. Since I was already at the track, I shot some stuff. I only shot the track from two different locations, which at the time seemed like two more than I needed since my paying assignment of the day required me to be away from the track for awhile. The coverage never went anywhere but my hard drive, so this is the first anyone is seeing these images.
All wasn't for naught, as I used an image or two from this event in my motorsports portfolio to show my ability to shoot a variety of subjects.
Tyler McQuarrie pilots the JIC Magic / Hankook Nissan Silvia S15 to a blistering time of 1:08.861 in the Unlimited RWD Class.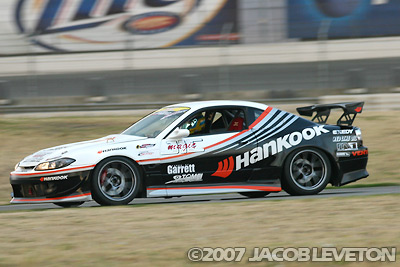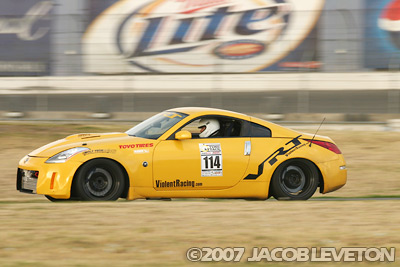 James Sofranos narrowly edged out McQuarrie in the GMG Porsche GT3 with a time of 1:08.656.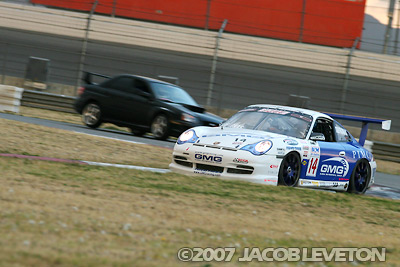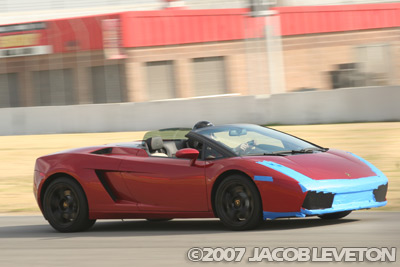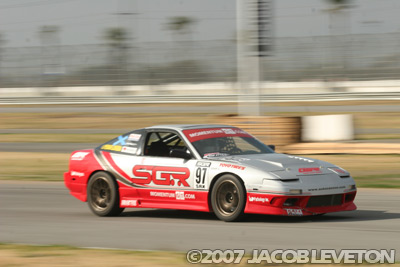 Chris Rado's pit setup.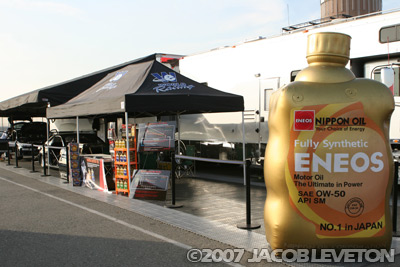 Joey Redmond shooting some video for Redline Time Attack.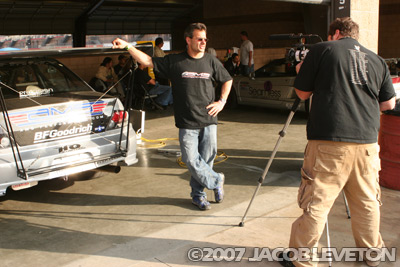 Tags: Event Coverage, Motorsports, Redline Time Attack, Tyler McQuarrie, Unpublished